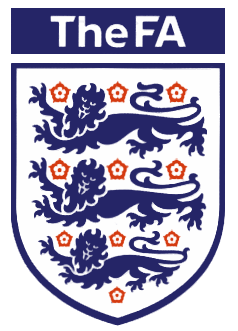 Old Sepp Blatter was at it again this week, urging the European leagues to embrace a harmonized schedule that calls for a winter break and a season that spans February to November. I don't really know where I come down on this issue, but I can assure you it will never come to pass. The English FA will secede from FIFA before they change what they've been doing since 1863, which is to play from August to April with the FA Cup being the culmination of the season in May. As stubborn as Sepp can be, he'll never let that happen.
A ruling is set to come down on Thursday in the case involving CONCACAF President Jack Warner. When people in soccer talk about corruption in FIFA, they can use Jack Warner as a poster boy. As President of our confederation, Warner has lined his pockets year in and year out, and has always made sure Trinidad and Tobago got favourable matchups in tournaments and friendlies (Warner is Trinidadian). What's gotten Warner in hot water this time is the allegation that he lined his pockets by selling his allocation of World Cup tickets this summer (someone get this guy in touch with Mike Tice!). What I find most intriguing about this turn of events is what Warner must have REALLY done to attract FIFA's disciplinary attention - scalping tickets is the least of Warner's crimes against humanity. Perhaps he betrayed Sepp Blatter's loyalty?
Jürgen Klinsmann, the man widely credited with steering Germany to a surprise semi-final appearance in last summer's World Cup, is set to be announced as the new manager of Team U.S.A. Hold on, hold on, don't let that feeling in the pit of your stomach take hold until you hear me out. Yes, I love to bash on America and cheer against their teams - except when it comes to soccer. I view American success in soccer as an indicator of Canadian opportunity in soccer. When teams from this confederation do well, as they did in the 2002 World Cup in Korea/Japan, we are rewarded with some extra spots for the next World Cup. Therefore, if the U.S.A. gets a world-class manager, and have some successes (no, I don't want them to win the World Cup, I won't go that far), then it gives Canada some extra shots at making it for the first time since 1986 (its only appearance on the world stage). FORZA U.S.A! (shoot me now)

Toronto FC news: FC's first ever match will come against Chivas USA in Carson, California. Their home opener will be April 28th (brrrrr) against the Kansas City Wizards (there's a team that needs a name change). Also, the FC rounded out its coaching staff with a bunch of guys I don't know.