It was with great anticipation that I sat down to watch yesterday's titanic clash between the best two clubs in Britain: Manchester United (34 pts) and Chelsea FC (31 pts). Not only was it going to be Chelsea's shot at climbing atop Manchester United's perch, but I would also get to see one of my favourite player matchups in soccer: Christiano Ronaldo (right midfielder) v. Ashley Cole (left back).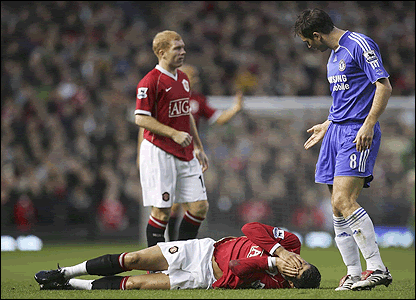 It's difficult for me to admit that I like watching these two players go after each other because I despise them both. They are both notorious divers. They whine incessantly. Ronaldo, for all his brilliance, barely ever produces goals – except for free kicks garnered for his team by flopping to the ground (pictured, right). Cole, while playing for an Arsenal team that was a perennial contender for English and European trophies, determined it wasn't enough and held illegal meetings with Chelsea FC to jump ship (obviously, he eventually got his way). They are both the types of players I love to hate. Regardless of this, every time they go head-to-head turns into an epic battle of speed, strength and nastiness that makes for a compelling drama.

There were other reasons to watch. Manchester's Alex Ferguson is one the most belligerent managers in the game, a fierce competitor that rarely gives opponents credit. Jose Mourinho (the self-designated "special one") is one of the sport's most amusing characters – he usually spends the first half of games alternating between looking unmoved and looking like daddy took his cookie. Then, in the second half, he gets more and more agitated with every passing minute. By contrast, you can watch the pressure rise in Ferguson by the colour of his cheeks, which go from pasty white to rosy to crimson to vein-popping purple, until he finally loses his mind and gives one of his players or the 4th official a tongue-lashing – most often his foul temper extends into his post-game interview. Good times.

It must be said that I don't find much endearing in both these teams. On top of the aforementioned distasteful characters you've also got Roman Abramovich, the Russian oil tycoon who bought Chelsea a few years ago and proceeded to dump hundreds of millions of dollars into acquiring the best players in the world, turning Chelsea from a perennial almost-have to a have-it-all. The club went from loveable losers to despicable opportunists overnight. It has an all-star at every position, plus it could field its second team and contend for the Premiership title.


They are who Manchester United used to be. In the nineties, Man U was a dynasty with no rival. With David Beckham, Paul Scholes, Roy Keane, Peter Schmeichel, Ryan Giggs, Dennis Irwin and Dwight Yorke, to name a few, that team won title after title including the European Champions's League in 1999 (a year in which Man U completed the treble: Premiership, FA Cup and Champion's League titles). Fairly or not, the overdog label has stuck to the Red Devils even as they fell on harder times at the turn of the millennium. They are now back to competing at the highest level.

It is against this backdrop that I sat down to watch these two teams face off. Within a few minutes it was clear they weren't going to disappoint, giving poor referee Howard Webb more than he bargained for as he tried to calm everyone down. In a high-intensity match like this one it's important for the official to lay down the law early, and he was able to do so without issuing any cards until the 21st minute, when he produced a yellow to Claude Makalélé after repeated warnings. This allowed the players to play a physical game while knowing that there were consequences to rash and violent actions. It's a fine line only the better referees can straddle.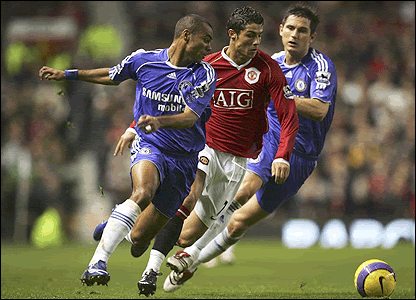 Cole and Ronaldo didn't disappoint either. Manchester's strategy early on was clearly to feed the ball to Ronaldo on the right side and have him carry the ball deep into Chelsea territory. The only problem was that his nemesis was always ready to stand in his way, Cole acting as an effective obstacle that would stretch Ronaldo's abilities as far they could take him. It was, as always with these two, a clear cut case of top players making each other better through competition. If only they were model citizens!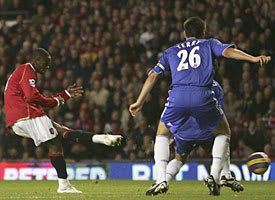 Manchester's Louis Saha put the Red Devils ahead in the 28th minute with a brilliant goal. At the top left of his opponents' 18-yard box, Saha took the ball while Chelsea's defence looked ready to impede him. Ricardo Carvalho was shadowing him closely, but Saha made the tiniest of sidesteps to his left and unleashed a curving drive that just slipped past Carlo Cudiccini's hands and the post. The look on Carvalho's face was priceless, as he looked incredulous that Saha had pulled it off – in his mind, it seemed he had done everything needed to stop him. That's the sheer brilliance of soccer – moments of genius that come out of nowhere, against all odds. Four against one, Saha had struck the opening blow to the defending league champions.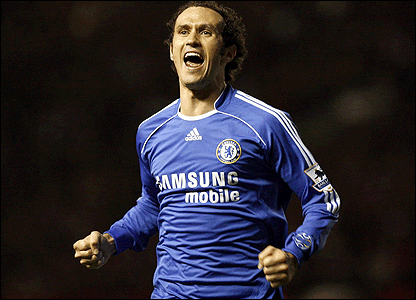 Going down a goal seemed to bring Chelsea some vitality. Watching these two star-packed sides spar was a thing of beauty. Finally, in the 69th minute, Carvalho and Saha were back in the spotlight, but at the other end of the pitch. After Michel Essien had gone deep into Manchester territory and secured a corner kick, Mourinho directed his best ball-headers into the box, including Carvalho. From the right corner flag Frank Lampard swung the ball into the box, perfectly aimed at Carvalho's head, which he redirected towards goal. Saha, defending the left post, rose to head the ball away but instead drove the ball into the top of the mesh. It seemed like Van der Sar would have gotten his hands to it but for Saha's intervention, although none can fault him for trying to clear his line. You could see Carvalho's relief and exultation at having redeemed his earlier underestimation of Saha's skill, and to do it at the Frenchman's expense must have felt pretty sweet.

The rest of game unfolded without too much drama and ended in a 1-1 draw, so a point to both competitors. The fireworks were not over, however. In his post-game spin session, Sir Alex went on to boast that Manchester United had proved they were the best team in the Premiership. Umm, you just drew your heated rival, in your own backyard, and you're the best team? Come again? Mourinho, not to be outdone, claimed that Man U had blown its chance to put Chelsea away and now would face the consequences. On the day,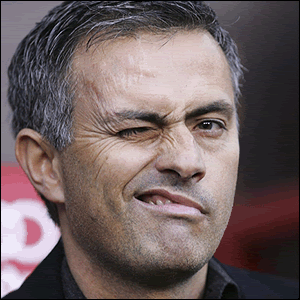 I would say that Mourinho was victorious. He brought his team to the league leader's home turf and came from behind to share the spoils, a huge swing in a league that awards three points for victories. Chelsea remain three points out of first, and simply have to wait until Manchester succumbs to the pressure of leading. Can't wait for the rematch in the new year!

Soccer Pimp Notes:


- Toronto FC signed three Canadian internationals last week: Marco Reda, Adam Braz and Chris Pozniak. All three are defenders, and if they can sign a fourth Canadian defender, our National program will benefit greatly from having a back line that plays together year-round.
- Speaking of our National program, our Canadian men lost 1-0 to Hungary in a friendly last week. Not a bad result, and according to those that saw the match Hungary made like thieves in the night after being dominated by Canada throughout the match. Many of our more prominent players were missing through injury or club commitments only to be replaced with a younger generation of Canucks, so that's promising. It's time to hire a full-time manager, though. Want to learn more about the sport in Canada? Make sure you check out www.canadian-soccer.com/forum
- Toronto FC has its first potential star: forward Edson Buddle. Mo Johnston acquired Buddle from New York Red Bull by trading away defender Tim Regan, a player chosen in the expansion draft. Buddle 33 goals in 54 career starts. Buddle is an American who's played for Team USA at every competitive level. Who the hell is Tim Regan? Anyway, I'm looking forward to seeing Jimmy Brennan and Ronnie O'Brien feed Buddle the ball.