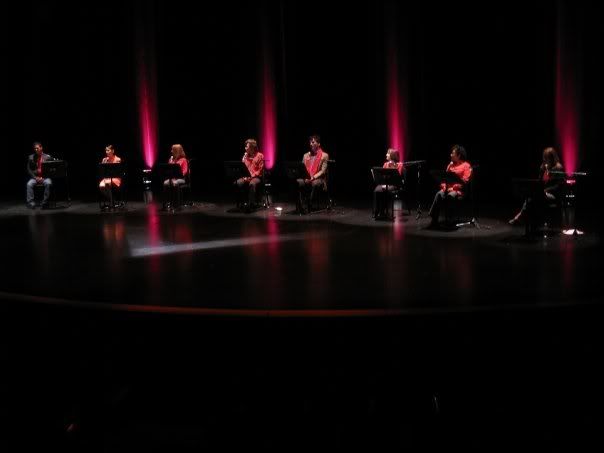 If the Jays don't win another series this year, you can blame it on the Ottawa Sports Guy Hex. On Saturday my record streak of consecutive Blue Jays games watched to start a season came to a close as real life caught up to me and prevented me from tuning in to the 10-2 loss at the hands of the White Sox. It was worth it though: I was at a fantastic
event
organized by my beloved girlfriend Laura and our friend
Lola
(hint: it's not too late to
donate
to this great community cause).
And so if the Jays lose the upcoming series with the Royals, go ahead and blame me: perhaps my streak was somehow connected to the Jays streak of winning their first 6 series of the season. Good thing that in real life I'm the furthest thing from a fatalist as you can find.
I'm a bit concerned about the state of the four-spot in the Jays rotation. As long as Romero is out, I don't see Brian Burres securing many wins. I'll echo what the message boards are clamoring about: SIGN PEDRO. Seriously. That would be some major karma having Pedro Martinez and Kevin Millar in the same clubhouse again. Pedro was always destined to win a World Series for a Canadian team. Pedro could eat up innings at the end of the year when the Jays will have to scale back the workload on young arms like Romero, Purcey and whoever else comes up to fill the holes (Fabio Castro anyone? The Big Turk brought this to my attention: Castro had another strong outing today for New Hampshire. 5 IP, 4 H, 2 R, 1 BB, 7 K. His ERA dropped to 0.83 on the season (21.2 innings, 24/3 strikeout to walk ratio, 0 HR allowed). He already has MLB experience, so I would not be surprised if they promote him straight from AA to the Majors at some point this year). SIGN PEDRO. I love the Man. I love the Legend. SIGN PEDRO. Put me down for a Pedro Jays jersey right now if he signs. Come on JP: DO IT.