Quick thoughts on what I plan to watch this weekend:
F1 - Malaysian GP:
I'll be PVR-ing qualifying and the race, and will probably watch both on Sunday morning. Williams was fastest again in practice today. Should be interesting to see if Brawn GP can keep the momentum going forward. Will Ferrari and McLaren get any points this weekend?
ALMS - Acura Sports Car Challenge of St. Petersburg:
The luster dulls a bit after Sebring this year, as Audi and Peugeot retreat to Europe to prepare for the 24 Hours of LeMans. Usually Audi have been regulars in this series, but they've blamed the economy to explain their absence this year. P1 will be Acura's playground, P2 will be a fight between an Acura and the Mazdas and GT1 is Corvette-only. Come to think of it, the only compelling class in ALMS this year is GT2. I hope that's how the sporscast treats it (ABC, 1:30 pm Eastern). I'll be watching to see what BMW did to improve on their dismal first race and if Panoz can continue running with the big boys.
MLS - Toronto FC v. Seattle Sounders: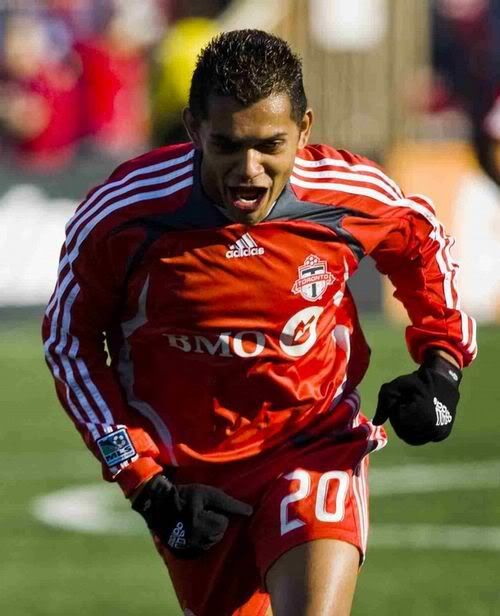 Toronto FC's home opener should be a treat to watch. They went undefeated in their first two road games and the crowd will be as wild as ever at BMO Field. Haven't had a chance to catch either of their first two games, so this will be my first look at Canada's 2009 entry in MLS. I'll be checking for weaknesses that the Impact can exploit in the Voyageurs Cup! Interesting side note is that the Sounders' best striker, Fredy Montero, is staying behind to recover from what the team is calling "the flu". According to this
report
, that is quite the nasty flu.
MLB: Atlanta v. Philadelphia
Baseball is back, baby! Sunday night I'll be watching the World Series Champions take on the up and coming Atlanta Braves. It's been a long winter and the WBC disappointed, so my baseball taste buds need satiating! I normally would never watch the Braves play the Phillies in a regular season game, but it's opening night. John Miller will have the call, and we'll be treated to Citizens Bank Park in glorious high-definition. A Philadelphia night in early April can't be too warm, I imagine, but it can't be worse than game 6, err game 5, err game 5 and a half (?) of the World Series!