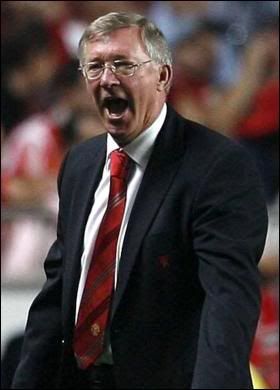 There are moments in soccer that happen fairly frequently (certainly more frequently than in any other sport), which inspire me in a unique way. Moments of beauty that whether or not I am a fan of a particular team, I simply must put aside rivalries and tip my cap. Such a moment did not occur in Toronto FC's 2-0 loss at the hands of the expansion Seattle Sounders. However, Manchester United provided moments worthy of a fairy-tale on Sunday morning.
Aston Villa rolled into Old Trafford, a ground on which they had not won in 25 years. Between these two teams, I definitely wanted Villa to win. I cheer against United in almost any situation - Sir Alex Ferguson's arrogance assures this. For those not familiar with this guy, imagine Don Cherry's fiery temper mixed with Scotty Bowman's tenure and success (actually, just imagine Cherry had he been successful at coaching). That's Alex Ferguson. His squad has been decimated by injury and suspensions, and he was operating with a skeleton crew. On the bench were kids from the reserves, including a 17-year-old Italian kid who was about to have the best day in his young life.
The first three-quarters of the match were entertaining, featuring some skillful displays and a trio of goals that put Villa up 2-1. This was exciting in and of itself; a team about to break a 25-year-old hoodoo tends to be entertaining on its own merit. The football gods were not satisfied with this trivial matter, however, and the next 20 minutes were pure magic.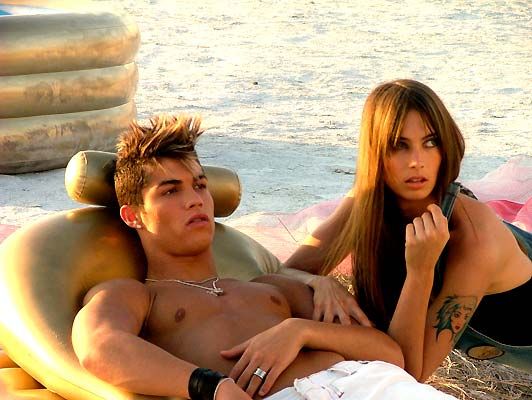 First, after what the announcer called the "Siege at the Stratford End" (that end of the pitch being the name of the stands in front of which Villa was painstakingly trying to keep the ball out of the net), Cristiano Ronaldo (pictured, right) had a beautiful goal that was just another example of his brilliance (I acknowledge this grudgingly). By this time, Ferguson had made a curious switch of personnel. In taking Nani out of the game, he had replaced him with an unknown striker name Federico Macheda, a young Italian who had been plucked a few years earlier from the Lazio youth system. United supporters were befuddled by this selection, since there was a better-known young phenom striker also sitting on the bench.
Even at 2-2 the match seemed unsettled - United kept charging and Villa looked exhausted. Ferguson worked his magic once more by intimidating the fourth official, hounding him while frantically gesticulating at his watch, claiming Villa was time wasting. It worked, and the board went up at 90 minutes indicating five extra minutes. There's no way there was five minutes lost during the second half, but I digress - this is part of the man's genius.
The assault on the Villa goal continued, which produced one of those moments I spoke of off the top. Here is what transpired (do hurry to watch this, these clips are usually removed from YouTube in a hurry):
I couldn't help but smile. This boy's dream had just been fulfilled, and who wouldn't be moved by that? It's the same reason that I can't help but enjoy every moment where a Championship is clinched, when the team storms the field. It is pure joy and even if I wasn't cheering for that particular team, I smile. I don't know what it is, but seeing a bunch of grown (and in this case not so grown) men jump for joy, hugging one another in unabated bliss fills my own heart with the same feeling. Sappy, I know.
And there you have it; Manchester United denied Villa their historic victory and the boys from Birmingham can try again next year.