As reported by William Houston in today's
Globe & Mail (Insider subscription required)
, the NHL has agreed to lengthen its broadcasts by about 10 minutes per game. This surely means we will be getting more analysis and insight from our beloved former players turned colour commentators?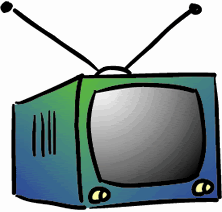 Well, yes and no.
The networks will now have a maximum of 40 seconds after goals to dissect the play and give viewers more replays. TV timeouts will extend to 2 minutes from 90 seconds, but miraculously the extra 30 seconds won't be used for commercials. Instead, we will get more replays and features.
However, intermissions have been extended by 2 minutes for a total of 17 minutes. That's 4 total minutes of extra commercial time. "Off the plane and on the train with my Rogers phone..."
At least they didn't mess with the quick faceoff rule, but I'm saddened by the decision to make the games longer. I was quite a fan of shorter games and don't like to see the trend towards brevity reversed.
Check in tonight for my running diary of Sens-Leafs....