TSN reported last night, and the
Globe and Mail
confirmed this morning, that Peterborough billionaire (these exist??) Jim Balsillie is to become the owner of the Pittsburgh Penguins.
Fans is Canada have a knee-jerk reaction when an NHL team is bought by a Canadian to think "Will he move the team to Canada?", with Québec, Winnipeg and Hamilton inevitably being debated as the best destination.
These three cities are the only ones in Canada, at the moment, that could support an NHL team. In my opinion Hamilton is the best business destination for the team, while Québec and Winnipeg tug at the heartstrings because of the nature of their departure from Canada in the 90's.
From the sounds of the G&M article, it appears Jim Balsillie is exactly the type of owner the NHL needs right now - a hockey-mad billionaire that wants to win. There are definite similatities with Mark Cuban, who also was rumoured to be interested in the Pens. Mind you, if relocating to Canada is in his plans, he's bound to have a run in with NHL brass. On top of that, should he want to call Hamilton home, he'll have to fight a turf war with Maple Leafs Sports and Entertainment, as well as the Buffalo Sabres ownership group.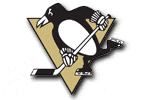 We also can't forget about Pittsburgh in this equation, since it figures to be the biggest player on this stage. With a billion dollars, Balsillie could easily get a desperately needed new arena built, along with all the bells whistles he might fancy. That option is also there for Québec, but he would be expected to move into existing facilities in Hamilton or Winnipeg. Staying in Pittsburgh will receive the full court press from Gary Bettman and the NHL - losing an American market in a sports-crazy town such as Pittsburgh will not be kindly viewed.
My preference? I'm honestly torn between Québec and Pittsburgh. Although keeping Pittsburgh in the discussion may seem strange, I gravitate towards it for purely nostalgic reasons. Wiping out the team that Mario played for his entire career would seem wrong somehow, like how parents must feel when they finally leave the home in which they brought up their kids. Hockey hasn't been the same since it lost the Québec Nordiques, and a renewal of the Canadiens-Nordiques rivalry would rekindle a passion in the province of Québec that's gone completely missing.
Winnipeg, in my opinion, does not have a large enough market for the NHL. Hamilton would be a great move for Balsillie, if he can pull it off. Having another team in the Battle of Ontario would surely be welcome (or would the Toronto-Ottawa rivalry be diminished somehow?). I just don't think it will be possible to elbow MLSE out of the way, and Buffalo might become endangered if Hamilton sets up shop on its doorstep.
In any case, this purchase is superb for hockey, unless Balsillie is some nut job like Islanders owner Charles Wong. Here's hoping he's got more Cuban than Wong in him.