The Pimple will be a little shorter this week since I've misplaced my notes on what I wanted to talk about. I'll make up for it with an expanded edition next week.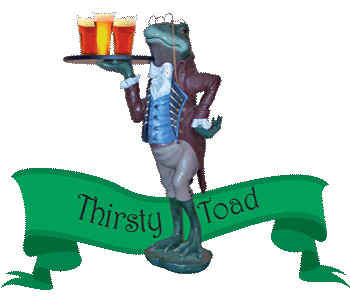 This has been the best start to a football season I can remember, and it's all because of our new routine. Every Sunday morning, Bruce Mr. Turk drives over from his condo, Sports Chickie and I pile into his car, and we head off to breakfast at
The Thirsty Toad
. After a hearty breakfast, we head back to my place and watch ESPN Gameday, followed by a day of football. We usually settle on one main match we want to watch (usually Dolphins or Niners), and flip over to secondary games during commercials. It usually turns into a day of bad food (Sports Chickie spoils us with her baking), foul language (we're Dolphins and Niners fans) and sore bodies (my couch is comfy, but recliners would be bliss). I dare say getting into this routine has been our best idea in years.
This past Sunday, however, Sports Chickie was off doing the Run for the Cure (she met her target woohoo!), so it was just Da Boyz (minus Serge the Psycho). We settled in and watched my Dolphins get beat by Mario Williams and the Houston Texans, as well as the Niners get destroyed 41-0 at Arrowhead (somewhere,
David DeRosa
is dancing). At around 3:27, I turned to Bruce Mr. Turk and said: "This just in: Our teams are not very good". And so this past Sunday marked the realization that in terms of our favourite teams, this season is a wash. Time to identify the positives, trim the fat and look to next year - and time we've got, 12 weeks worth. That's good news for those of you who read this little corner of cyperspace; less Daunte Culpepper and Frank Gore, more Brian Urlacher and Ed Reed.
I'll take up
Dr. Z's challenge this week
(you'll find in in the Raiders' box) and attempt to pick a winner in his survivor pool. The remaining undefeated teams' schedules look like this:
Baltimore faces Denver (2-1) at Mile-High
Chicago hosts the Bills (2-2)
Indianapolis rolls out the red carpet for Tennessee (0-4), so this one is a double-whammy for Z's pool
The winless teams try to reverse their fortunes like so:
Oakland travels to San Francisco (1-3)
Tampa are the New Superdome's 2nd visitors (Saints are 3-1)
Detroit is in Minnesota (2-2)
Of all these teams, which one will keep a "0" in their record the longest? Undefeated teams are harder to predict, in my opinion, than winless teams. Oakland were able to put up a fight against the Browns, and I think the Browns are better than the Niners so that rules out the Silver and Black. Detroit have been close in a couple of their games against decent teams, so theyr'e out. Tampa are not as bad as their record shows. Tennessee, however, are just plain bad.
As for the undefeated teams I'm obviously leaning toward Indy, in Week 5 at least. Baltimore faces a tough test in Denver, as do the Bears facing the Bills.
Therefore, my pick for the team that will maintain a ZERO in their record the longest is Tennessee. Vince Young faces a long, hard season - he'll be hard-pressed to find a win anywhere. What do you think? Give me your picks in the comment section and we'll glorify the winners when the results are official.

Things to look for this week: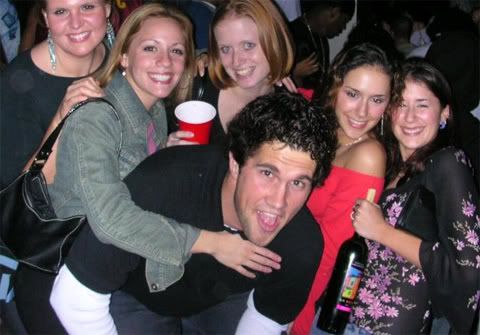 prescription bottles falling from the sky in Philadelphia
J.P. Losman's happy feet
Vegas not taking bets on Indy-Tennessee
David Garrard sightings
Paris in the desert?
Field Goals in the Bay
Barking at Mile-High
Enjoy the games.
P.S. Congrats to Kimya and Jason, welcoming Baby Eleyna into the world this week. Yes, Jason is now the father of a baby girl. Serge the Psycho, start briefing your boys.