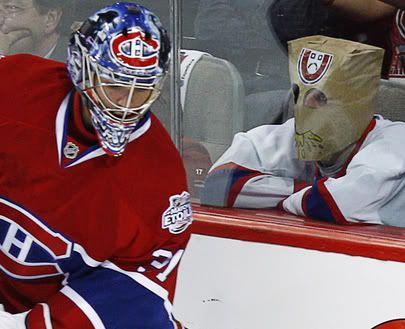 And so ends the Montreal Canadiens centennial season. I have to tread carefully here because so many of my friends and family are die-hard Habs fans. I was reminded of this yesterday when my cousin scolded me on Facebook after I mentioned in my status that I thought fans of the Tricolore take joy from booting people out of town. I should perhaps re-frame what I said.
Habs fans young and old have yet to adjust to the fact that their team are no longer an NHL juggernaut. In Canada we all grew up knowing that the Canadiens were the winningest franchise in hockey history, having won 24 Stanley Cups. And depending on your age, you probably grew up revering/fearing "Les Glorieux". The seven years between Cups in 1986-1993 seemed like a very unusual blip on their march to championships and the Montreal populace retained their arrogance/confidence/cockiness for years afterwards.
Years became a long decade, a decade that is stretching into two and the reaction in Montreal is nothing short of fevered panic. Since that last Cup, the Canadiens have made seven coaching changes.
Every one of those coaches had a winning record
(except for Alain Vigneault but only because ties count as losses in winning percentage). Yes, even Mario Tremblay was a winner in Montreal. Nonetheless, all these coaches were deemed unfit to continue in their duties as head coach of the team. Two of them were, however, good enough to coach the Canucks and Bruins to first-round sweeps this post-season. Ouch. I know that stung, my beloved friends and family.
And then there's all the captains that have been run out of town (yes, even - especially? - the French-Canadian ones). Guy Carbonneau, Kirk Muller, Mike Keane, Pierre Turgeon and Vincent Damphousse were all traded away and went on to very successful post-Canadiens careers. It's a wonder Saku Koivu lasted as long as he has, but that run is about to end (he will leave as a free agent in a refreshing twist). And let's not even get into the goaltending stigma in Montreal - my lunch is only an hour long.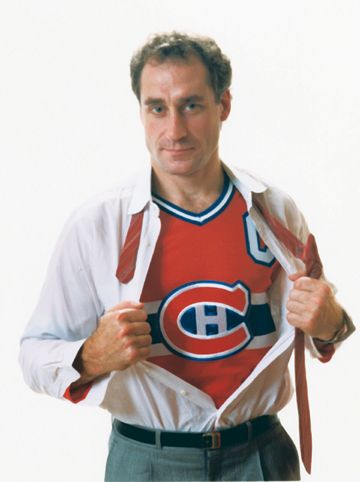 My argument here is that stability creates a winning atmosphere. I thought the Canadiens had figured that out and I foolishly believed that Bob Gainey (pictured, right) and Guy Carbonneau would anchor the "bleu, blanc, rouge" for years to come. As seen earlier this season, though, patience is thin among the Canadiens fan base and they are hungry for blood. Never mind that their best player, Andrei Markov, missed the last part of the season and playoffs due to injury: someone must to pay for this embarrassing 4-game sweep. That person will almost surely be Bob Gainey. I urge you to look around the landscape and identify possible candidates to replace him, Habs fans. You'll see that a) there aren't very many good general managers available and b) those that are good are not likely to step into such a viper's pit. Gainey had assembled a team that was touted as a Stanley Cup contender by many experts at the beginning of the season (including most Habs fans). Now that it hasn't happened, you'll throw the guy out on the street? Come on now, take a deep breath.
This of course is just an opinion, and please remember that family sticks together through thick and thin...right? I love you too.