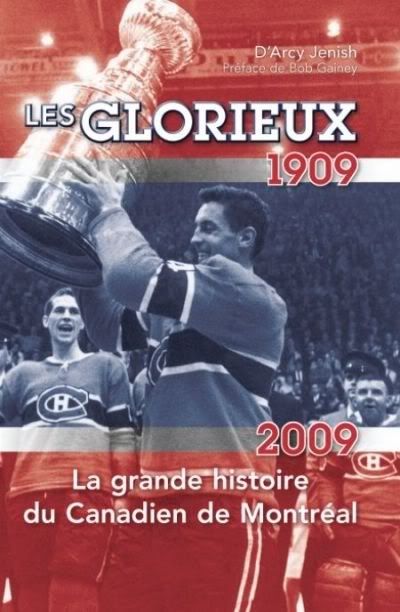 I generally don't touch on hockey too much around these parts because the last thing we need is another hockey blog from a half-wit Canadian. I watch hockey and follow the Senators rather closely, but I am by no means an expert.
Having said that, I think most who are outside the Montreal media's direct range will probably agree with me that Guy Carbonneau had no business getting fired. Sure they've struggled a bit over the past couple months, but they're still in great shape to make the playoffs and actually make a run for the cup because
they are well coached
.
Guy has a 124-83 coaching record (I've taken overtime losses out of the equation because most coaches will gladly take a point out of most games). Show me a team that would thumb its nose at that record and I'll eat Taco Bell for a week. Oh wait, that record is not good enough for bloated Montreal media-types that sell papers and advertising revenue based on a culture that skewers coaches and management in an unending blood sport.
Television program likes "110%" and newspapers like "Le Journal de Montréal" would be out of business if they weren't second-guessing Canadiens management every single day in the paper. I swear that if the Canadiens beat the Red Wings 4-2 in a Stanley Cup Final series, these buffoons would ask for the coach's head on platter because the series was not wrapped up in five games. Such a result would be an affront to "Les Glorieux", the mythical pre-cursor to the modern-day Canadiens reality, where the Montreal Canadiens had a monopoly on players originating from Quebec. Hint: it hasn't been that way since the '70's and will never return. Today I guarantee you these parasites are cooking up the newest excuses to get rid of the replacement coach, Canadiens GM Bob Gainey. It's a never-ending cycle in that city.
I don't feel too bad for Carbonneau, though. If he chooses he'll simply become the latest former Montreal Canadiens head coach to have success elsewhere, in the line of Scotty Bowman, Jacques Lemaire, Alain Vigneault and Claude Julien.
People asked me why I switched allegiances from the Habs to the Sens in the mid-90's. Although there were plenty of factors, one of them was the unhealthy relationship that exists between the team, their fans and especially the media. Sure we have our issues in Ottawa with some media (*cough* Bruce Garrioch *cough*), but nothing even comes close to the toxic Montreal environment.
Note: I love the city of Montreal and its people, and Les Habitants still occupy a place in my heart, but I call it like I see it.